Welcome to the home of the GREEN DEVIL TENNIS TEAM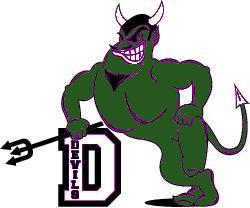 Physicals will be given on JULY 12th and August 10 in the Gym at SPHS. Take care of your paperwork now so we will not have to worry about it in the spring. The time will be 5:30 pm.
It was another great year for the Green Devils. The Boys finished the season 15-0 and won a 4th straight District Championship. The girls finished 14-1 and won a 3rd District Championship in the last 4 years. This years senior boys finished thier careers with a record of 59 - 1 in the PCAC. The girls finished thier 4 year careers with an oustanding record of 52 - 6.